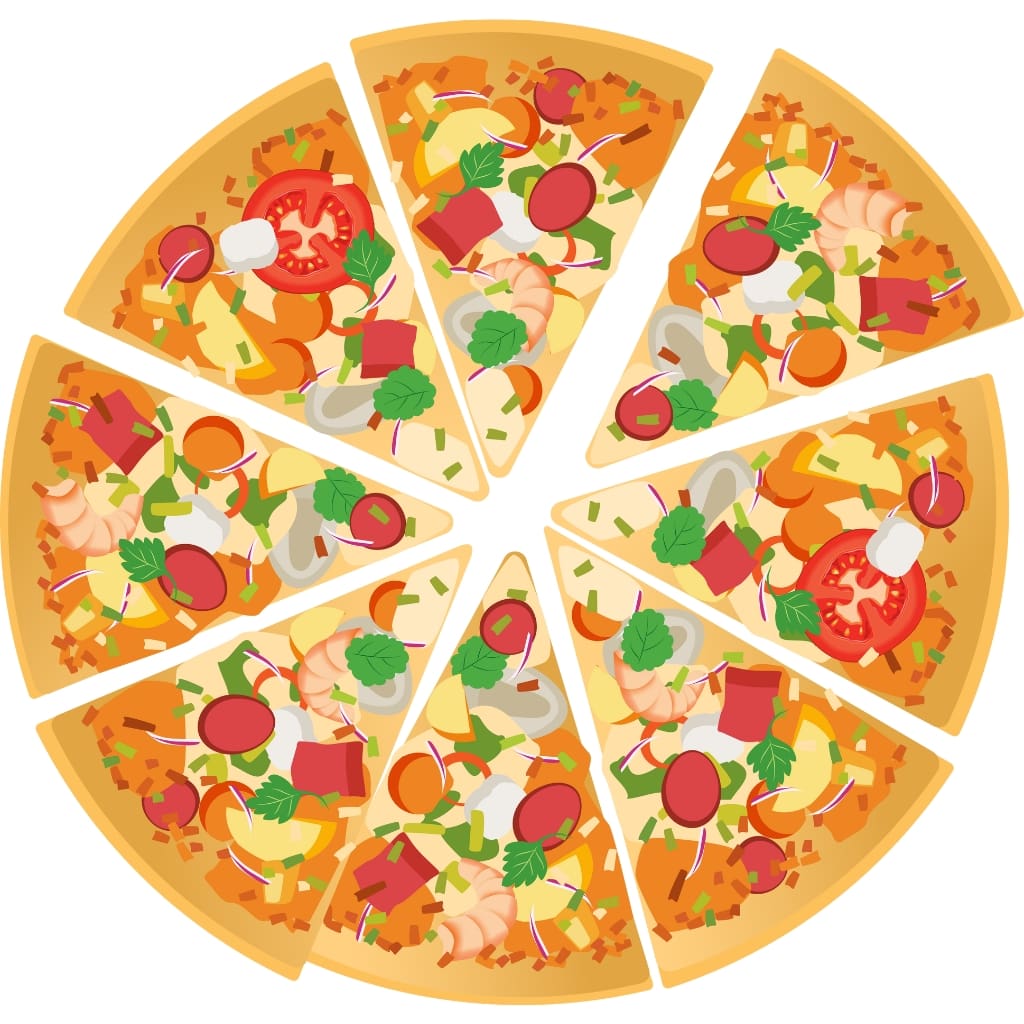 Pizza: The Origins, The Legends, The Yumminess!
Who doesn't love pizza!? It is, after all, one of the most beloved meals of everyone on the planet! It's a giant slab of dough, shaped like a circle, perfectly seasoned, topped with the most delightful things, and baked to perfection! So where does it come from? Well, the word pizza actually comes from the Latin word Pinsa which means flatbread. While the concept of baking vegetables and cheese on flatbread dates back into ancient history, the modern-day pizza we know and love today originally started in Naples, Italy in the late 18th century. It is said that the original pizza was named after Queen Margherita, hence the name, Margherita Pizza! It was a creation in honor of Italy's colors; red – the tomatoes, green – the basil, and white – the mozzarella. Over the years pizza has become a spectacular menagerie of flavors, ingredients, sauces, and seasonings!
So, what's your favorite? Do you have a favorite kind of crust? There is hand tossed, thin, thick, Chicago style, stuffed, pan, deep dish, and the list goes on! My personal favorite is a deep-dish crust! I figure, if I'm going to eat the carbs, I might as well do it up right! Deep dish crust is fluffy and buttery and has the perfect blend of garlic and parmesan flavoring.
What about the sauce? Oooohhh the sauce!! Marinara sauce is the usual go to, but did you know you could also get pesto sauce, white garlic sauce, BBQ sauce, (not a fan of the BBQ sauce) ranch sauce, sweet chili sauce, tapenade sauce, and so many more! I typically go for the traditional marinara sauce. That perfect blend of tangy and sweet tomato flavor.
Then comes the toppings… I have seen everything from onions and pep-pers to artichoke hearts, and anchovies (that's disgusting) You can get black olives, green olives, onions, peppers of every color. Some people like ham, bacon, sausage, beef, chicken, pepperoni, lettuce, tomatoes, radishes(?), broccoli, mushrooms, spinach, squash, and even pineapple. Now, as for me, homemade, with hamburger, black olives, onions! A true fave! I do love to try new things like chicken & ranch pizza or even vegetarian pizza with tons of veggies on it, but there's something to be said about biting into your favorite kind of pizza while relaxing in front of your favorite tv show.
Now that we are all sufficiently hungry and craving pizza, text me and tell me what your favorite kind of pizza is!!!! I will send you a gift card to your favorite pizza place! OH! And if you have a good recipe for homemade pizza, I would love to hear it!
Here is my easy recipe for pizza crust!
1 package dry yeast
1 tablespoon (that's the big one) olive oil
½ teaspoon sugar
½ teaspoon salt
1 cup warm water
2 cups flour
Smidge of garlic and a smidge of oregano and a smidge of basil (that's three whole smidges!)
Put the yeast in a bowl with the warm water and let it melt. Stir in the salt, sugar, oil and stir together. Then add the flour. You may need to add a little more flour to you can handle it, and it should stir into a ball in the bowl, let rise for at least 30 minutes. Then plop it down in the middle of a floured baking stone and push to the outsides. Bake at 375 for about 7 minutes until slightly golden, then pull it out and add your sauces and toppings, pop in the oven again until the cheese is melted! You are ready for a feast!