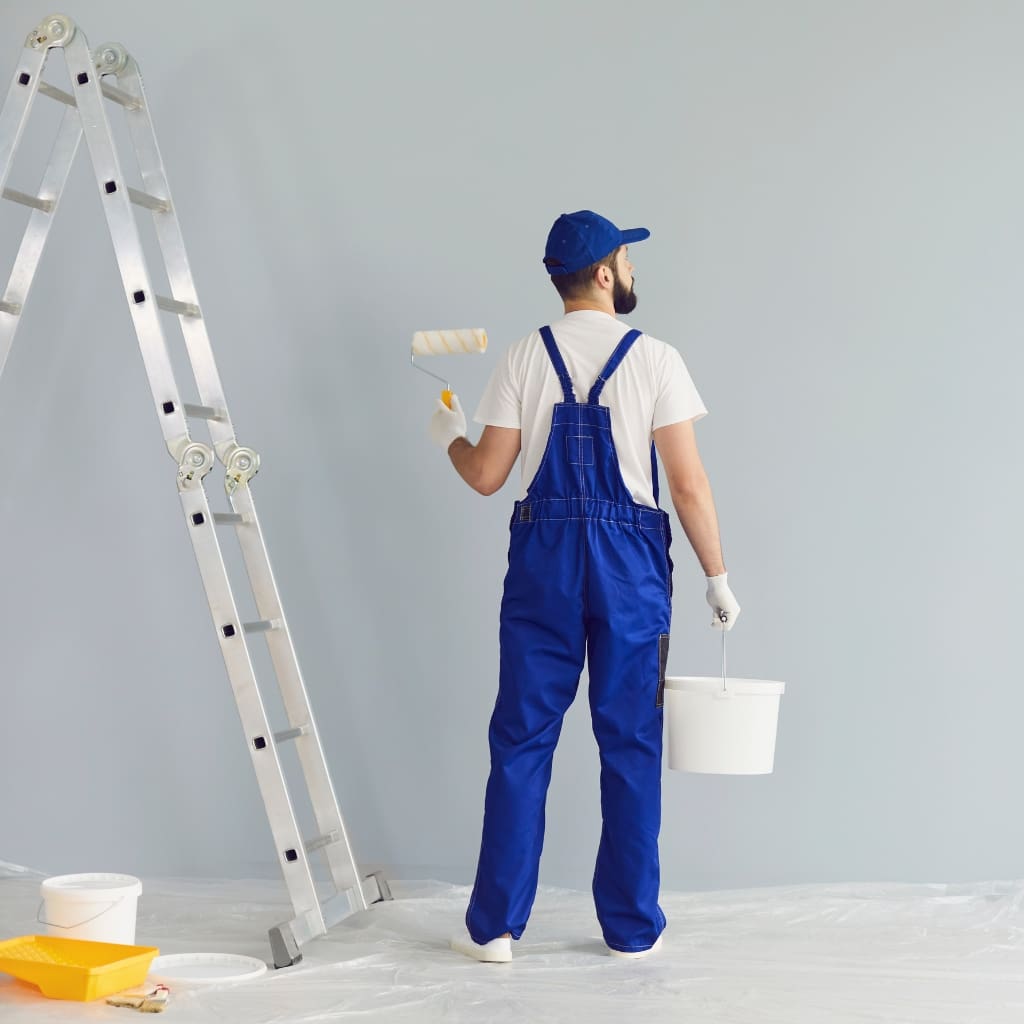 It's that time again, Spring is almost here! The snow is melting, it's getting a little warmer each day, and if you're anything like me, you start to feel the desire to open a window or two and let the fresh air inside! So, you open the curtains, draw back the shades, the sunlight pours through the window and suddenly you realize your walls could use a brand-new coat of paint… Let's do this!
First things first, you will need to imagine what you want your finished product to look like. You can just freshen up an existing color, or go bold and add an accent wall, or maybe even a brand-new color all together. DON'T FORGET TO LOOK UP!!! What will your ceiling look like with these color changes? Do you have crown molding that will need touch ups? Base boards that need to be painted or replaced?
Now to chose colors! Be sure to consider your furniture and appliances that will remain in the room. You wouldn't want to go with a lovely shade of sage green and then move your aqua marine table back into the room… yikes! Or… maybe you would love that…. Anyway, once you've got a pretty good idea of a color scheme in mind, go to your local paint supply store and choose some color swatches. Get some samples and paint some test strips onto your walls in different areas. Getting the full effect of daylight and evening light with those colors will either set your idea in stone or you will change your mind completely. There are even apps out there that allow you to upload a picture of your room and preview different colors! How cool is that? Like testing a hairstyle before having it done!
Once you've settled on colors, it's time to get started! First, prep your room. Gather your supplies and lay plastic or a drop cloth down on the floor. That perfect blend of sunshine yellow will look fantastic on your walls… NOT your carpet! Any furniture that you are unable to move out of the room should be covered as well. Go through and remove outlet and switch covers. Then use painter's tape to cover the outlets and switches to avoid getting paint drips on them. If you plan to paint the base boards or crown molding, do those first! No reason to tape things off twice. Once the base boards and molding have dried, apply painter's tape over them to protect them. Be sure to tape all edges around windows as well.
Now let's paint the walls! If you plan to do an accent wall, you will want to paint the lighter colored walls first as the dark paint will cover any lighter paint you might get on your soon to be accent wall. Once those walls have dried, tape the edge and go for your accent-colored wall. Once that paint has dried, peal back the tape to reveal a perfect edge between colors. Don't forget that if you are covering up a darker color with a lighter shade, you will need to use a primer in addition to at least two coats of paint. As a general rule, two coats of each color on the walls should be enough to cover everything.
Just a few more tips, be sure to have the room properly ventilated! Pick your painting day wisely knowing that you might need to open a window. A rainy day might cause the paint to take longer to dry. Tackle only one wall at a time. You can wrap a garbage bag around the paint tray and the roller/brush to save your paint and keep it from drying out overnight.
Okay! Take a step back and admire your fantastic paint job… but don't get too cozy! It's time for cleanup. Remove all of the tape and drop clothes and check for any drips or spots that need touching up. Then clean your brushes and rollers. Latex or water-based paints will clean off brushes and rollers using soap and water; however, oil-based paint will need to be cleaned with mineral spirits. Once everything is dry and clean, you can reinstall your switch and outlet covers. Then move your furniture back into the room, and VIOLA! You have a perfectly refreshed look just in time for spring